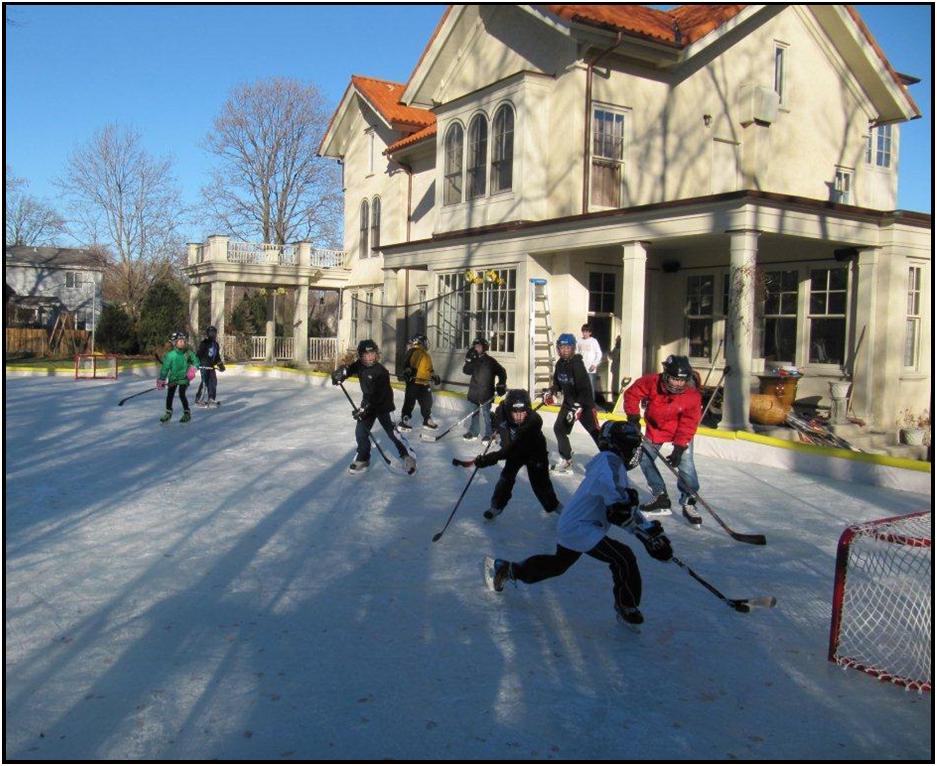 Hockey is our life–we just run this business to pay for it! Before we were ice rink and sport court builders, we were hockey players.  We grew up watching the Blackhawks and playing hockey every chance we could get—on frozen ponds, in our basements, in the driveway…
These days when we aren't building ice rinks and courts, we are playing hockey, coaching hockey, driving our son to hockey, and watching hockey.  Bottom line: we love hockey!
We also know hockey is expensive—the ice time, the gear, the leagues.  But when you have something you love, you want to share it with as many people as possible.  This is why we strive to make our rinks affordable so that anyone who wants a rink can have one in their own backyard.
How do we make this possible?
1. Offer the best prices available
Don't believe us?  Shop our competitors.  You will see that not only will you get the best price from us, you will also get the best rink and the best service.
2. Work with your budget
Tell us what you are looking for and how much you are willing to spend.  We will customize a rink that fits in your budget and your yard.
3. Offer "Partial Installs" to keep costs down
If you want us to do it all for you, we will!  But if you are looking to save a little money, we can do a partial install.  This means, we set up the boards and the brackets for you, you lay the liner and flood the rink.  Don't worry!  We offer specific directions for you to do this step easily.
4. Provide as much support as you want 
The first year you purchase the boards, the brackets, the set-up, the liner.  The second year you have a choice: set it up yourself, or have us come back and do it for you.  After the first year, the only thing you need to purchase annually is the liner.
Give us a call we would love to talk to you about how to make owning an ice rink a reality this year!