Backyard Court Construction
Supreme Sports specializes in building backyard game courts, including basketball courts, tennis courts and multi-game courts. We serve all Chicago, IL and its surrounding cities.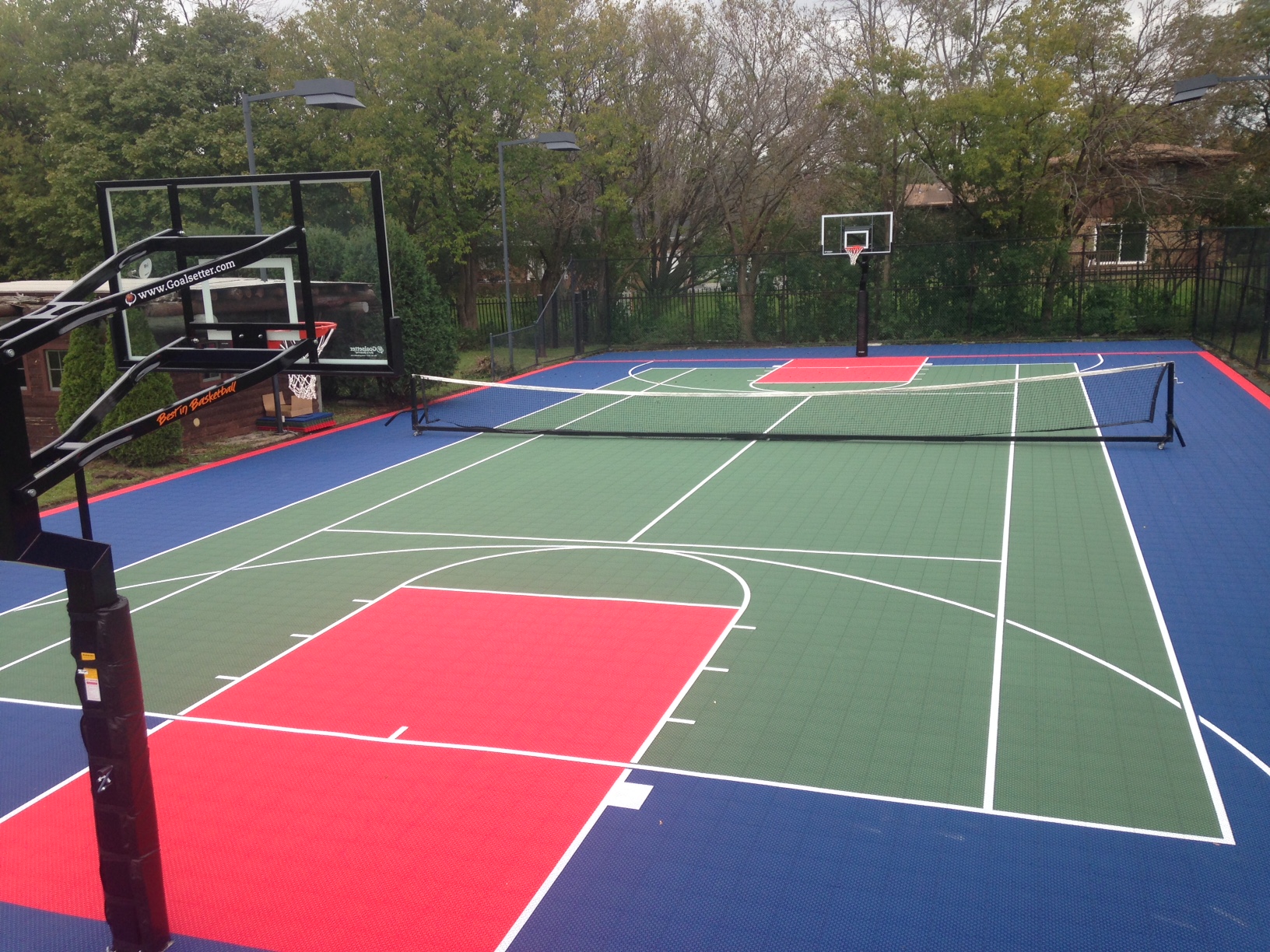 Make your backyard an all-weather sports zone and a gathering place for family and friends with a multi-game court from Supreme Sports.  Enjoy a setting where basketball, racquet sports, volleyball, shuffleboard and more are all in play, and do so in a safe environment that provides you the peace of mind of knowing where your children are.
Supreme Sports's Chicago backyard courts feature the best of what our forgiving yet high performance surfaces have to offer.  Experience the game you love on a floor built with stress reduction in mind. The very concept of our modular sports surface was dedicated to the idea of being orthopedically sound, reducing and absorbing impact, and promoting a reduction in lateral and vertical stress.  Some studies have shown that stress reduction can be reduced by as much as 60%.  In addition, the improved foot traction you'll enjoy is sure to improve your performance and take your game to an entirely different level. Supreme Sports backyard courts typically include: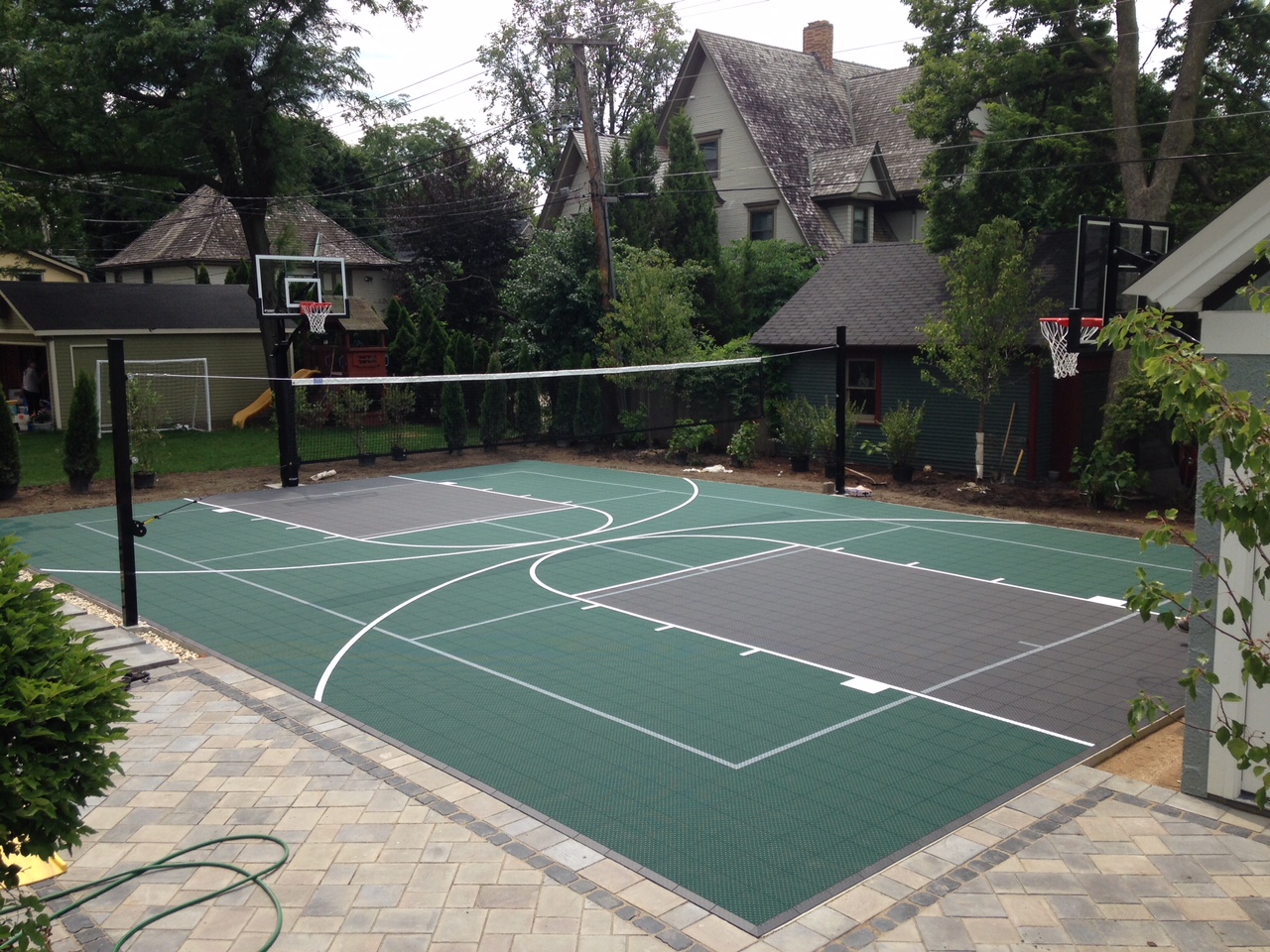 Steel reinforced concrete pad
Supreme Sports court tile available in 18 standard colors
Single or double crank basketball Hoop System with Glass backboard and Breakaway Rim
Heavy Duty Adjustable Net System for Tennis, Badminton, Volleyball, etc.
10' or 20' Rebounder System for practice
Fencing System, 4' to 12' height, custom heights available.
The Supreme Sports difference is validated by the numerous endorsements our courts have received from professional coaches and athletes. Choose from a variety of court components, and personalize your court with the logo of your favorite sports team. Full-service turnkey installation means your court will be customized to fit your backyard's dimensions and will be up and running quickly.
Play with the same hoops system the pros use, and set your children on a course of enjoying the games they love in the comfort and safety of their own backyard. And enjoy your court knowing that it is a lifetime system that comes with a life-time pro-rated warranty for the play surface, ensuring family fun for years to come.