Indoor & Outdoor Basketball Courts
Basketball Court Construction in Chicago, IL and surrounding cities by Supreme Sports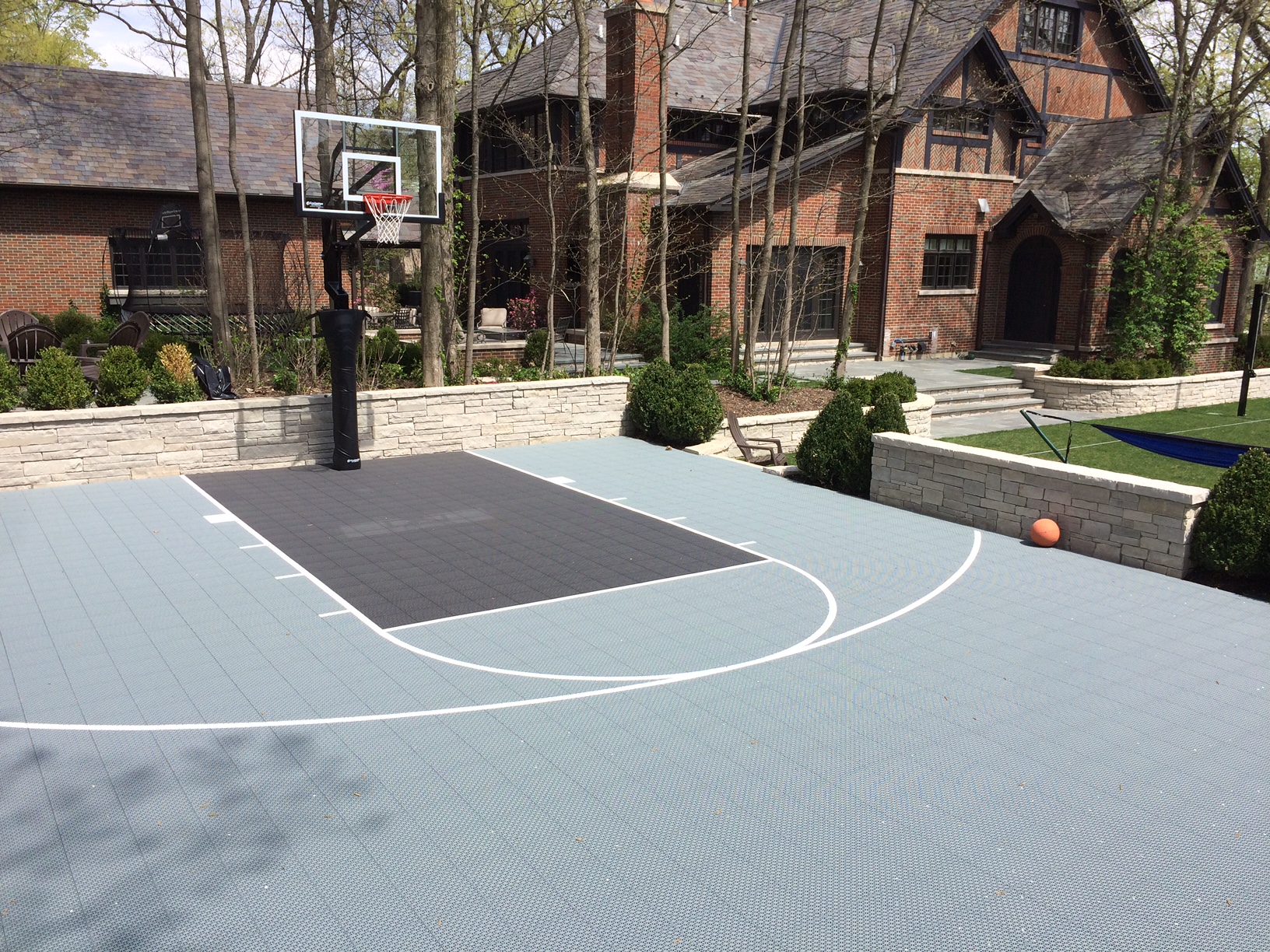 Experience the high performance outdoor basketball surface of Supreme Sports Basketball Courts. Whether you're suiting up for a full court basketball game or practicing your shooting skills, ensure the peace of mind that comes with playing on the healthiest and safest surface on the market today.
Supreme Sports's Chicago Basketball Courtswere designed for maximum stress reduction and injury prevention. Featuring top of the line performance surfaces and stunning custom designs, Supreme Sports Basketball Courts bring an entirely new look to your backyard while paving the way for endless family fun.
These high end basketball courts are ideal for recreation centers, parks, schools, corporate employee workout centers and special events. The concept of our Supreme Sports modular sport surface sprung from a commitment to the idea of being orthopedically sound, reducing and absorbing impact, and preventing sports-related injuries. Accordingly, this surface actively works to reduce fatigue by promoting a significant reduction in lateral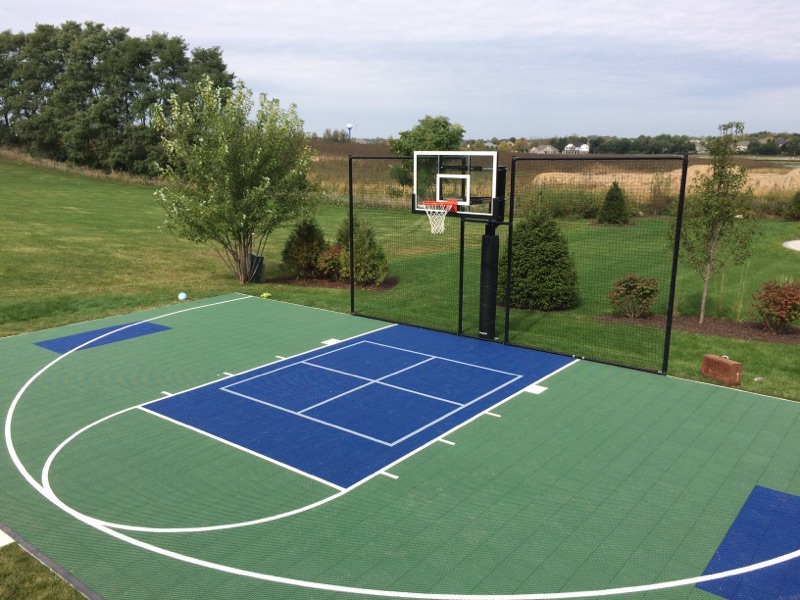 and vertical stresses. Supreme Sports Basketball Courts include:
Improved outdoor game performance from ultimate foot traction
Lower surface temperatures
No standing in water or puddles
virtually no maintenance
Regulation and custom court sizes
Supports NCAA Basketball and NBA 3-on-3
There's nothing like our full range of professional services and installations. Choose from a selection of high performance Hoops, along with court accessories, as we cater to all of your backyard needs. These outdoor surfaces provide stress reduction and injury prevention, allowing you to focus on elevating your game and an endless amount of family fun on any occasion. Available in both regulation and custom court layouts, Supreme Sports Basketball Courts are easy to install, available in 18 standard colors and backed by a life-time pro-rated warranty Custom court logos are available for every event and facility. Contact us today for a free estimate by a Supreme Sports Specialist near you.