5 Ways to Customize Your Rooftop Basketball Court in Chicago, IL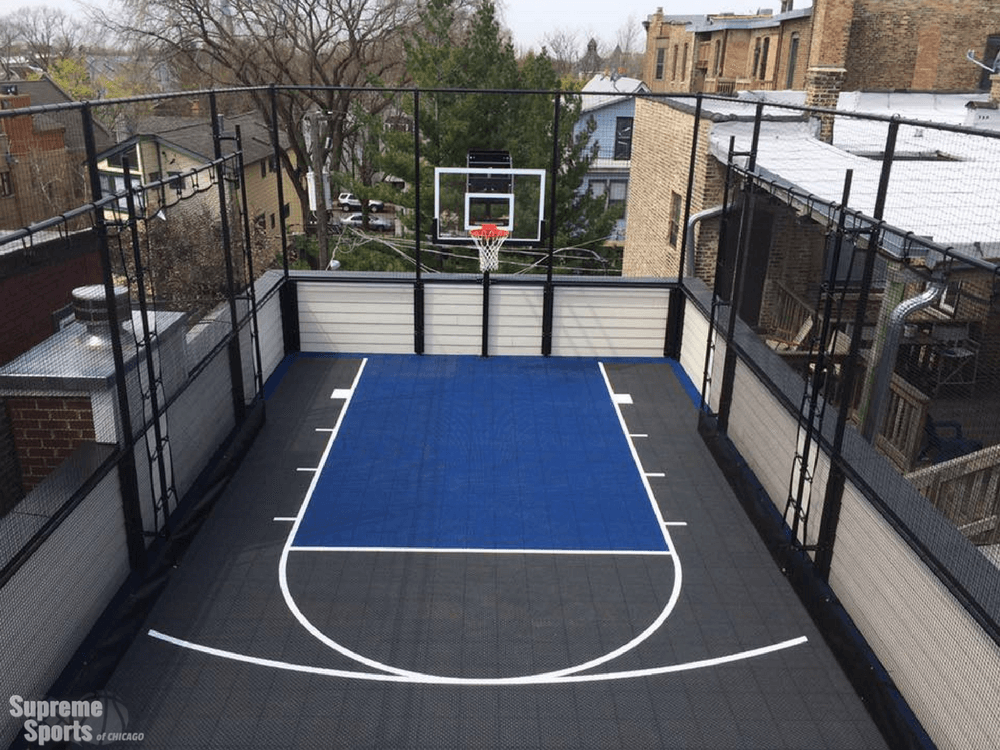 Basketball is a favorite pastime for many across the world. In congested cities like Chicago, driveway and yard space does not always permit for a half or full court. Supreme Sports of Chicago is here to propose an innovative alternative: if you can't build on the ground level, why not on the roof?
Commercial facilities like sporting goods stores, gyms, multi-living facilities, and even hotels and resorts have expanded their amenities upwards. Today, you can find putting greens, basketball courts, and even dog parks on rooftops throughout metro cities.
This is also a great solution for homeowners in row housing. Condos and brownstones have limited yard space. We can offer rooftop basketball court opportunities to increase play space for the entire family.
For the best playing experience, we recommend the following safety measures for all roof courts. These all contribute to helping reduce injuries and out of bound balls. Here are some safety options to request when building your rooftop basketball court: Continue reading →