Multisport Game Court Installation Services
Supreme Sports installs indoor & outdoor multisport game courts for Chicago and Illinois residents including basketball, racquetball, tennis & hockey courts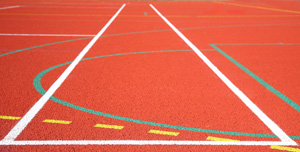 We offer residents of Chicago game court installations that are exceptional when it comes to performance and are built to last. We offer both outdoor and indoor game courts, and custom court construction is available for both residential and commercial customers. From backyard racquetball to a variety of other games, our game courts provide a unique opportunity for family fun. Don't forget that we also offer a variety of additional sports equipment and components to add to your experience. Supreme Sports is one of the most respected names in our industry, and we are committed to making your experience with us an outstanding one. You can count on our expertise to create an installation that exceeds your greatest expectations. Call today!
Our Illinois game courts are favorites of your friends and neighbors, and we hope you'll be next in installing what promises to be a continued catalyst for family fun. We offer a versatile line of products, custom design, expert installation and impeccable customer service.
Custom court construction and designs for any residential or commercial locations
Professional outdoor/backyard game court and indoor game court installations
Various colors, designs, sizes, and other choices for your Illinois game court
Racquets, gloves, bag, shoes, and other game court gear/equipment
We are experts in the field of game court construction, and provide a combination of top-of-the-line materials and experienced construction professionals to facilitate wonderful finished results. Now your game court can be supplied by a company that understands the requirements for creating the highest quality commercial and residential courts. We will work closely with you on a custom design that is everything you want and more. Exceeding expectations is nothing new for us. In fact, we do it every day.
Game courts make a great addition to any home or commercial setting, and nobody does game courts quite like Supreme Sports. Call us today at 630-762-1273 to get the design and installation process started.