Roller Hockey & Inline Skating
Supreme Sports of Chicago offers Roller Hockey Court Installation & Maintenance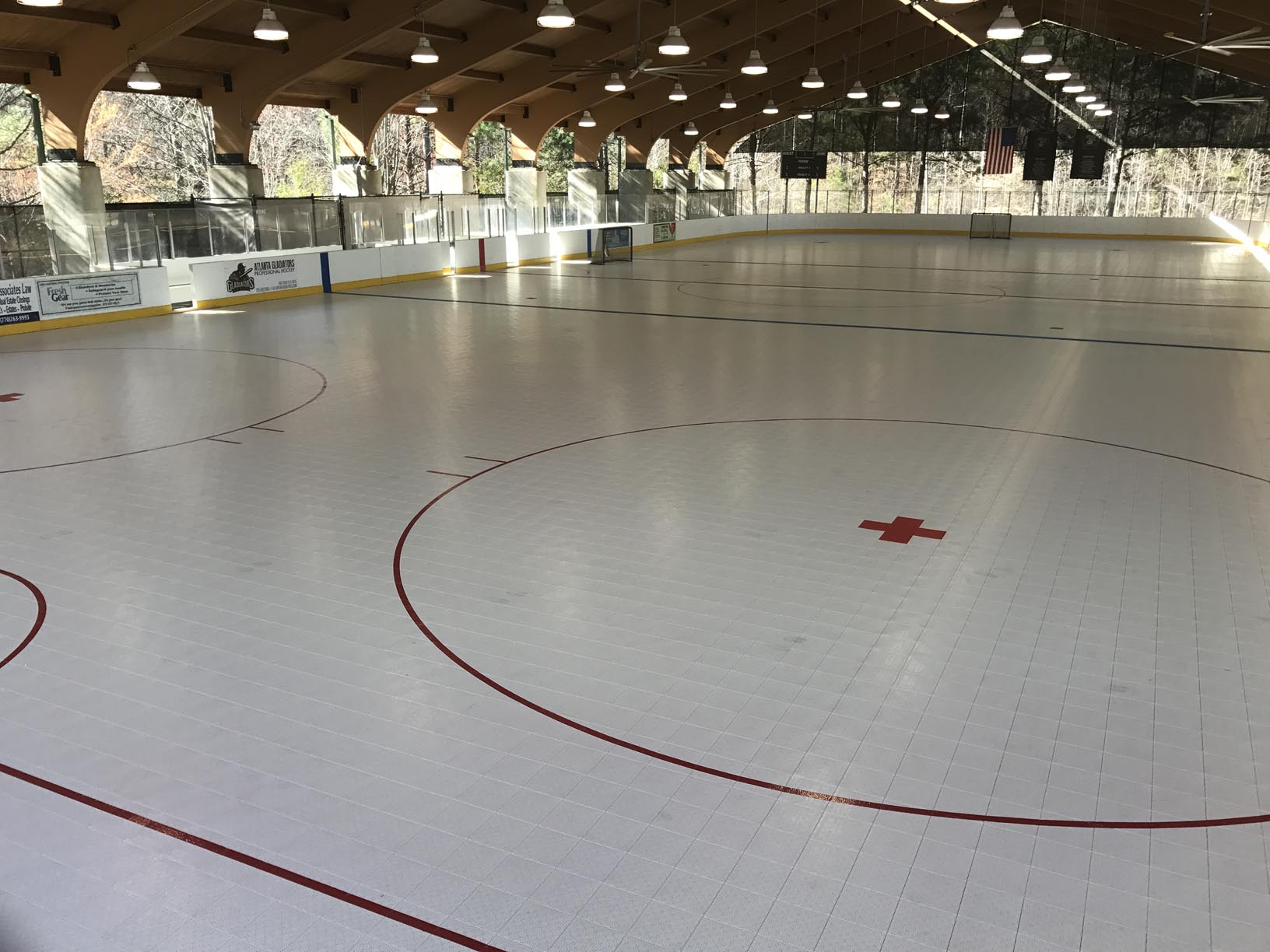 Throughout Chicago, roller hockey enthusiasts count on Supreme Sports to provide the perfect surface for fast and furious action. We offer years of expertise and experience in the creation of hockey rinks, and can create ideal on-site settings for Illinois inline skating enthusiasts and more. Whether you enjoy roller blading through the park or participating in roller skate hockey games, we have the court installation services and even goalie equipment needed to bring all of your inline skating endeavors to life. We are all about making it more convenient for our customers to indulge their sporting passions, and nobody does it better than Supreme Sports. If you find your bliss in the roller hockey arena, we've got a surface for you!
We're making it possible for roller hockey lovers to get in the game close to home by offering roller hockey court installation services. Our custom designs will have you skating to your heart's content in virtually no time at all. Look to Supreme Sports for:
Roller hockey rinks and surfaces for roller blading
Goalie equipment, balls, wheels, blade manufacturer listing, and more
Inline skating listings for blade manufacturers and even more services for inline skating enthusiasts
Call today for your free quote
DO YOU OFFER CONSTRUCTION SERVICES FOR CHICAGO ROLLER HOCKEY COURTS?
We are your all-in-one inline skating service and equipment provider. Roller hockey and inline skating fans have come to expect the best from our company's installations and equipment, and with good reason. Our custom installations are built with state-of-the-art materials, and are created to stand-up to the non-stop action without exhibiting wear and tear. In short, our roller hockey surfaces are built to last.
Call Supreme Sports today regarding the products we offer for roller hockey enthusiasts, or any of our products for that matter. We are ready to take your call at 630-762-1273. Whatever your needs, we will address them and have you up an enjoying your sport of choice in the comfort of your own home or commercial facility.
Batavia
St Charles
La Grange
Glen Ellyn
Oak Brook