Tennis Court Construction
Chicago and Hinsdale Custom Tennis Court Installation by Supreme Sports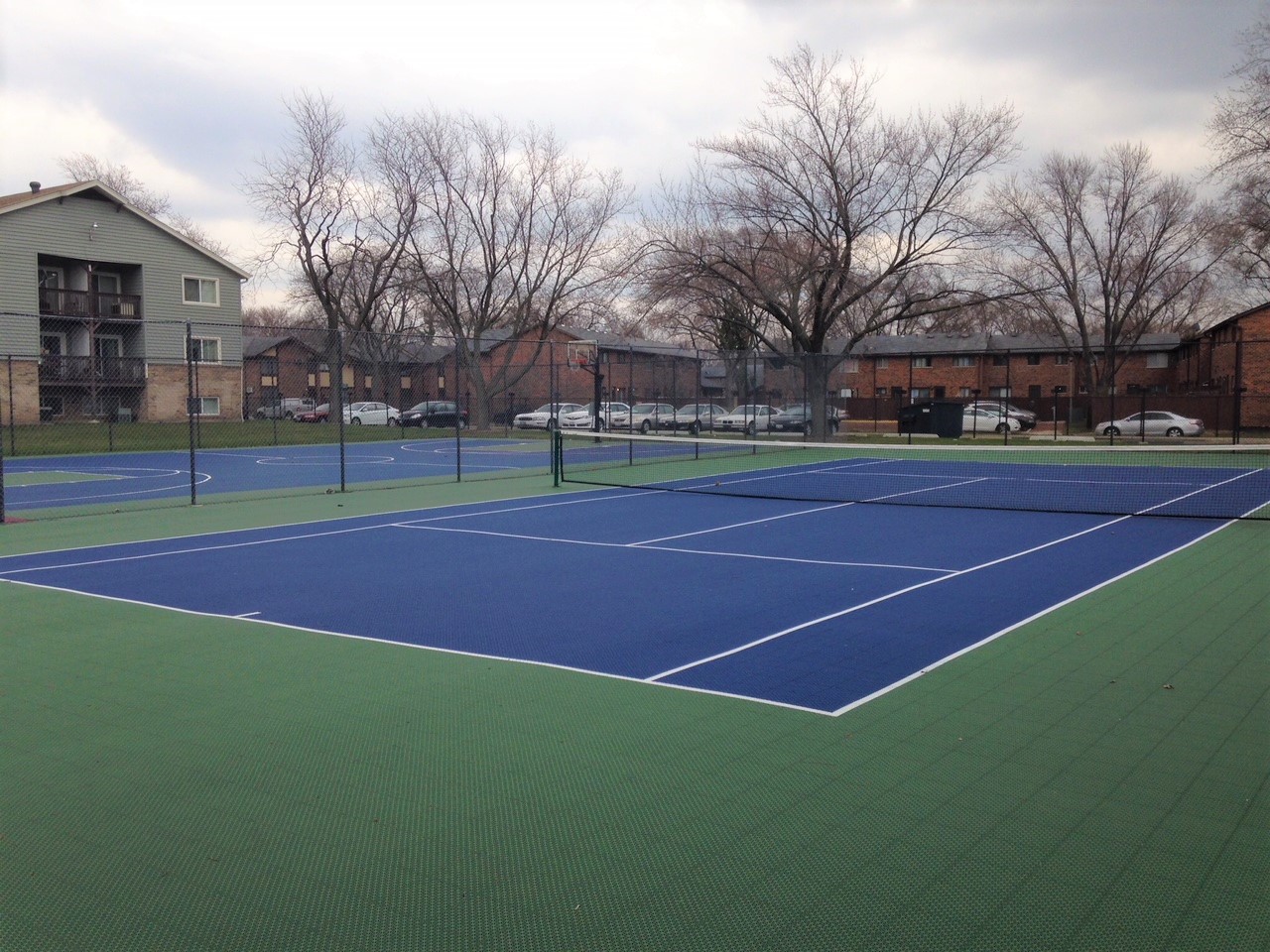 We offer tennis aficionados in Chicago tennis courts that offer supreme performance for players of all levels. We are the number one name in Illinois when it comes to tennis court construction for residential and commercial customers. Whether you desire an outdoor or indoor court, we can build a product that amateur and avid players can appreciate. Plus, we provide court repair and all of your resurfacing services in order to maintain your current sporting surface. These quality-crafted tennis courts even come with professional lighting for exceptional night matches as well. Supreme Sports wants to help you take your tennis game to a very special place: your home! Call today, and lets' get started on your very own court construction.
Constructing tennis courts is one of the things we do best at Supreme Sports. We know how much you love the game, and you'll love it even more with a practice court to call your own.
Installation for both indoor and outdoor tennis courts
Extensive services for tennis courts long after construction for your residential or commercial property
Custom designs by professionals with the essential expertise required to build a sports court with a super-durable surface and proper lighting
Complete resurfacing and repair services for all sporting courts
There's nothing like the quality of our tennis courts. We are all you need for a full range of construction services, lighting installation, resurfacing and repair services. Supreme Sports Athletics can build a decorative and durable sport surface for any outdoor or indoor space.
Exercise and entertainment are the essential benefits of all our tennis courts and many other athletic surfaces. Indeed, our experienced professionals can build a custom indoor or outdoor sporting surface that will surely cater to your love of tennis, as well as a host of other sports. We carry out tried and true construction and maintenance procedures that include proper lighting setups, resurfacing, and extensive repair services. Give Supreme Sports Athletics a call to take your game to the next level with our Illinois tennis court construction services!