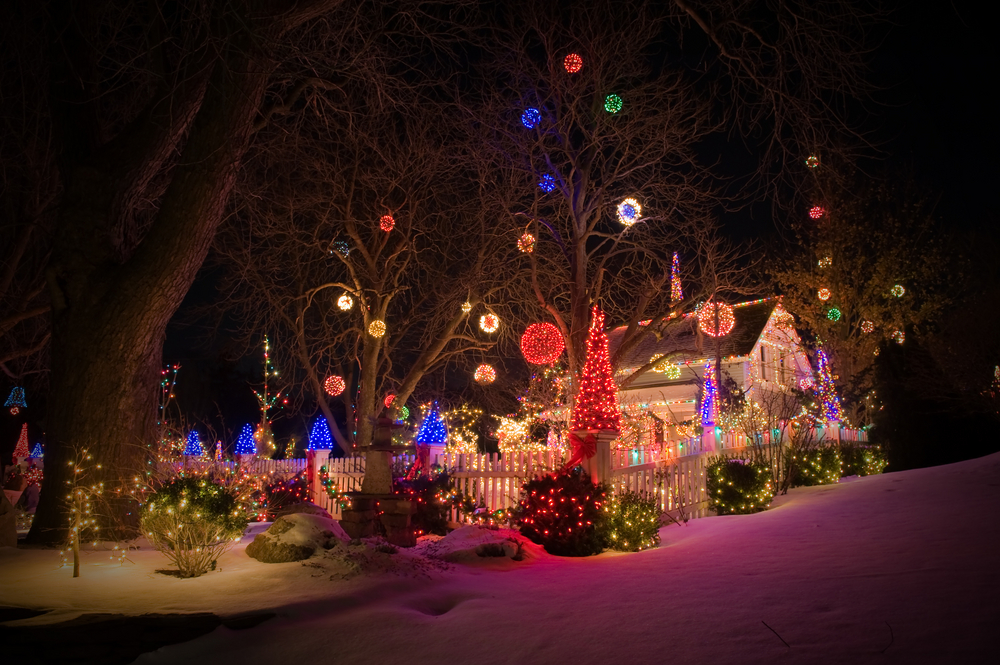 Do you want to transform your backyard into a winter wonderland? There's no better way to enjoy the holidays than in a home that gracefully displays the festive spirit of the season! Supreme Sports of Chicago is here with a few ideas that can help. Here are five tips on how to make your backyard a winter wonderland:
Lights – Illuminate trees or shrubs in the backyard by wrapping them in strings of lights. These can be green, white, red or multicolored. For trees, try to start at the base and work your way up toward the limbs. For shrubbery, there is more freedom depending on shape. Create any design desired with the lights! Other lighting options are to hang lights in the shape of stars from the patio ceiling, roof, or other areas of access. Lights are a simple way to add a magical feel to any backyard during the holidays.
Wreath – Hang a wreath on the outdoor fence, gate, etc. This can be handmade or purchased from a store. Wreaths add a touch of holiday appeal, and placing them on a fence or gate creates a winter wonderland in all areas of the backyard.
Ice Rink – A backyard ice rink completes any winter wonderland. This provides instant access to a favorite seasonal sport. Whether to simply skate with friends and family or to practice hockey, ice rinks allow residents to enjoy a fun, new surface in the convenience of their own backyard. This takes outdoor winter entertainment to a whole other level.
Plants – Adorn the lawn and patio with holiday plants. One of the most popular winter choices are poinsettias. These bright red and green flowers are a beautiful way to add a holiday feel to the backyard. Some even come with a hint of sparkle for those who want their yard to truly shimmer. For more of a romantic winter wonderland, consider mistletoe. Hang this plant under an entranceway for a charming and classic touch. Don't forget to share the mistletoe experience with a loved one! Last but not least, there is always the traditional route: a Christmas tree. This is a timeless option that will undoubtedly brighten any winter backyard. Add lights and any other decorations to the tree, and enjoy the view.
Pathway – If your backyard has a pathway of any sort, this is a great opportunity to add even more décor. If not, these options can still be done along a fence, around the patio, etc. For more lights, line the yard with luminaries. These can be made out of brown paper bags, mason jars, vases, and more. The options are endless. Another consideration is to use large candy canes to line a pathway. These red and white striped decorations are a classic way to highlight the holiday theme of a winter wonderland.
Now is the time of year to enjoy the festivities of the season. A winter wonderland brings joy to a family and their home. Create one in your own backyard to enjoy during these cold months with the above tips!
If you would like to take the first step in creating your own winter wonderland, we are your answer for an awesome backyard ice rink. Contact us today for more information, and we will help your family create new frozen memories.